If you're a fan of the collectible card game, "Magic: the Gathering," then you know that the artists who do the game art receive artist proofs of all the card images they create. The front of the proofs show the card itself and the backs of the proofs are blank. Fans sometimes commission the artists to draw or paint certain images on the backs. Below you'll find images of the art I've had the pleasure to create for various gameplayers across the world.
If you're interested in commissioning an artist proof, as long as I have some left, you can contact Mark Aronowitz at serra3@optonline.net. He will provide all the information you need to purchase a proof with a signature and/or a black and white or color image of your choice. You can also purchase prints of the four pieces of artwork I did for Magic, also by contacting Mark Aronowitz.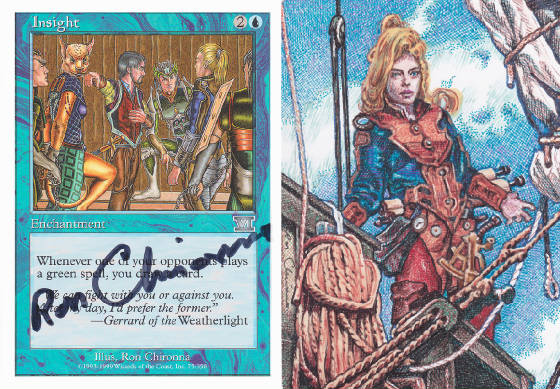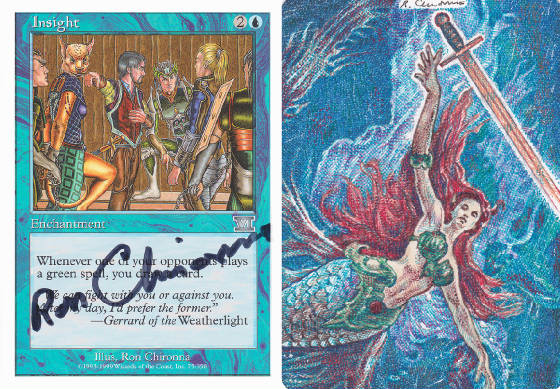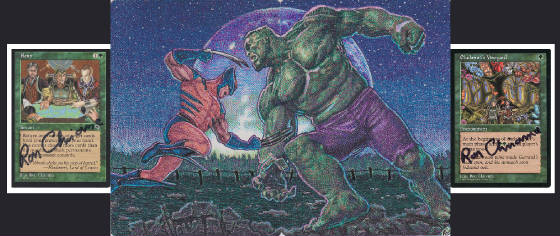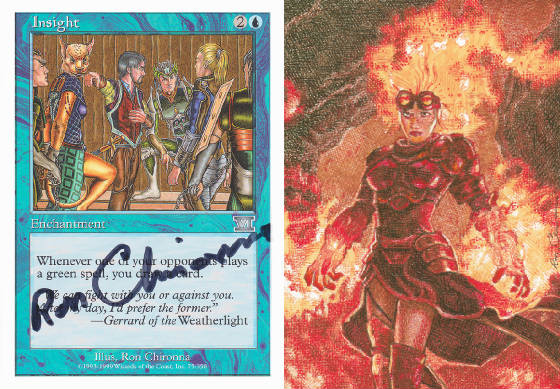 Tel: 718-720-6142
122 Slosson Avenue
2nd Floor
Staten Island, NY 10314
Member/Employee:
Studio in a School
Arts for All
Marquis Studios
ArtsConnection
The Center for Arts Education
Copyright Ronald Chironna 1978-2022. The images and content of this web site are copyrighted, with all rights reserved to Ronald Chironna. Copying or distributing the material on this web site without prior written permission is strictly prohibited.